A Different PPP: Project Portfolio Prioritization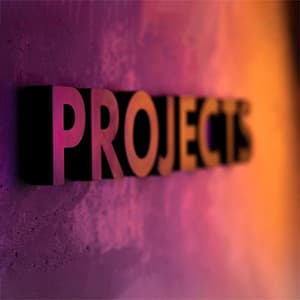 Projects are the vehicle used to deliver the benefits of change. Some examples of change: Improved inventory management, more efficient financial close process, organizational realignment, implementation of technology, office move, or acquisition of a business, to name a few. If you're like many clients, you have a portfolio of change initiatives (or investments) on your list for 2021. Can you get all of them done? If not, how do you prioritize? Let me answer that in three steps.
First: level of investment. When I say invest, I mean what you spend out of pocket for 3rd party resources, as well as what you allocate internally from your team. An ERP project might require three kinds of investment: software licensing, implementation consulting, and your own team's time for project management, user acceptance testing, and training.
Second: project type. I mentioned above that most every project sets out to deliver benefits, among which may include:
A financial outcome (increase revenue or decrease cost)
Enabling a new strategic capability (some of these capabilities are "table stakes" – for example, every business needs to invoice customers and pay employees) or targeted growth
Mitigate risk or address a compliance need, like internal control or tax compliance.
Third: resource contention. It is not unusual that key members of your team are involved in every critical project. You can't turn these projects over to 3rd parties to manage independently; you have to designate someone on your team as responsible. Your organization can only handle so much change in any year. If you have a finite amount of time within which key projects have to be delivered, and your team also has day jobs, resource contention ends up being a constraint.
It's not unusual for project requests to exceed the budget or capacity of your team to implement. Now what? Going back to my emphasis on the plan, you need to align project investments to your plan, call it "Capital discipline." For example, say you are planning to increase revenue over the next several years. If marketing capability is a crucial dependency on achieving that objective, then creating or improving your marketing capability is a "must-have." Conversely, if your plan is to reduce costs or improve billings and have no projects that align with those, you may not be successful.
Another example: Discussing business strategy with a client and he pounded the table saying "we have to get better at taking care of our customers and our people." When I looked at his project portfolio, it was allocated to upgrading servers, opening new offices, and hiring salespeople. What do you think improved? This is where good governance comes in – how do you consistently act in the business's best interest? I'll talk about that next week.
What is in your project portfolio? Does everything align with your plan? I am happy to help you review things. Let me or one of the partners at BKM Sowan Horan know if we can help you improve your business through project planning and management.