Back To the "Draw-ing" Board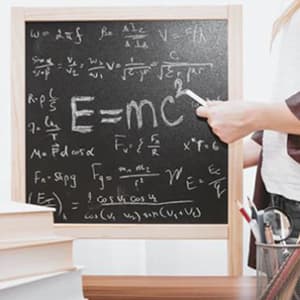 An opportunity to improve your business
A few weeks ago the SBA launched the newest PPP program. Now it's time to do some analysis of program eligibility and what it means for your company. I'll also refer to some of the valuable advice the people at BKM Sowan Horan are producing; we tend to look at the same topics from different perspectives, which is beneficial for clients.
Who's eligible for PPP this time around? The new version of PPP announced in January (the "Second Draw") makes use of a large part of the infrastructure put in place to support the original ("First Draw") program. It should make the application, funding, planning, and forgiveness a lot easier than ten months ago. The SBA also revised the First Draw program and extended it to March 31, 2021 (which happens to be the deadline for Second Draw applications as well).
All PPP borrowers (whether for First Draw or Second Draw loans) can now use 2019 or 2020 payroll expense numbers in determining their maximum loan amounts:
A borrower can apply for a Second Draw Loan before all First Draw loan funds are depleted.
First Draw Loan funds must be depleted in full before the Second Draw Loan's disbursement.
The Second Draw loan requires the borrower to have suffered a 25% or more reduction in "gross receipts" in any calendar quarter of 2020 as compared to the same quarter in 2019.
Sole proprietors are now covered from the start. When the original PPP rules were drafted, it took weeks to determine whether sole proprietors were covered. You have roughly six weeks to figure out if this is an opportunity for you.
Another program to consider is the Employee Retention Credit ("ERC"), as the experts at BKM Sowan Horan point out:
Beginning on January 1, 2021, and through June 30, 2021, TCDTR extends and expands the following CARES Act provisions:
Increases the ERC rate from 50% to 70% of qualified wages,
Expands eligibility for the credit by reducing the required year-over-year gross receipts declined from 50% to 20% and provides a safe harbor allowing employers to use prior quarter gross receipts to determine eligibility,
Increases the limit on per-employee creditable wages from $10,000 for the year to $10,000 for each quarter,
Increases the 100-employee delineation for determining the relevant qualified wage base to employers with 500 or fewer employees,
Provides that employers who receive a Paycheck Protection Program (PPP) loan may still qualify for the ERC for wages not paid for with forgiven PPP proceeds.
Are you taking advantage of every opportunity available to you to assist in improving your business? Next week I'll explore insights into how you might take advantage of these stimulus programs this year. In the meantime, let me or one of the partners at BKM Sowan Horan know if we can help.