More On The 2022 Budget Process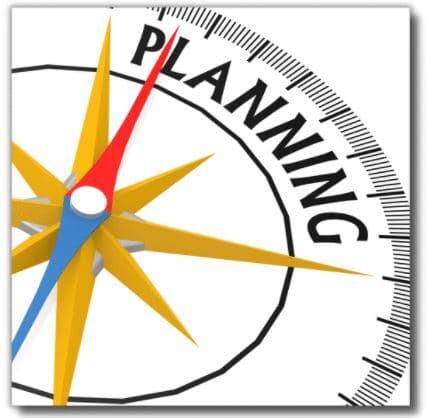 The key to any budget is the assumptions you are using. Your plan contains certain business assumptions (e.g., anticipating growth of 8%, cost of living increase of 6%, expanding into new markets, hiring new staff). At this point, it ought to be something you can discuss without a spreadsheet. When you do convert it to a budget, the line items should follow your assumptions.
Most budgets contain fixed costs (for example, rent, most compensation, software subscriptions, and depreciation). This represents a potential business challenge, as you're on the hook for fixed costs regardless of the success of your top line. I've used outsourcing as a way to create some variable cost components in your budget; there are areas like IT where outsourcing has other advantages. While they are not infinitely variable, most outsourcing contracts contain provisions that allow you to flex up and down without a penalty.
The business problem for most of us is that we are supporting a variable revenue stream with fixed costs. Some of you have recurring revenue from clients or multi-year contracts; if you are like me, you have to start over every year essentially. Your investment (and confidence!) in marketing and sales kick in at this point. Most of us in my situation use a "pipeline" as a way to build confidence in a future revenue stream (and the costs associated with it) because you deliver a better product at a lower cost when you have the opportunity to plan.

How do you plan for a budget that may underperform on the revenue side? A few recommendations:
It may sound radical but consider your fiscal year. When I was Treasurer of our church, the year-end was December, and about 25% of our annual gifts came in that month. Every December, we entered the month underspending on the budget. Then when the giving materialized, we always had a surplus. When we changed our year-end to June 30th, the middle of the year became our most dynamic month.
I distribute the budget responsibility among my leadership team and make sure they understand the plan and how the budget aligns. This executive group is "boots on the ground" and is quick to sense revenue and expense challenges, enabling us to react faster and smarter.
Compensation is the most significant fixed budget expense for most of us. My team knows that in some years, a larger part of their compensation is coming from incentives. I also try to work on other things in those years, such as lowering their cost of benefits and investing more in personal development and recognition (potential compensation-related bonus: although this is a crazy year for retention and turnover, I still think compensation ranks 3rd behind how people feel your company values align with theirs and the responsibility and visibility you provide them).