Our Offices: The Center of Your Culture, Not Just A Place To Sit (Part 3 of 3)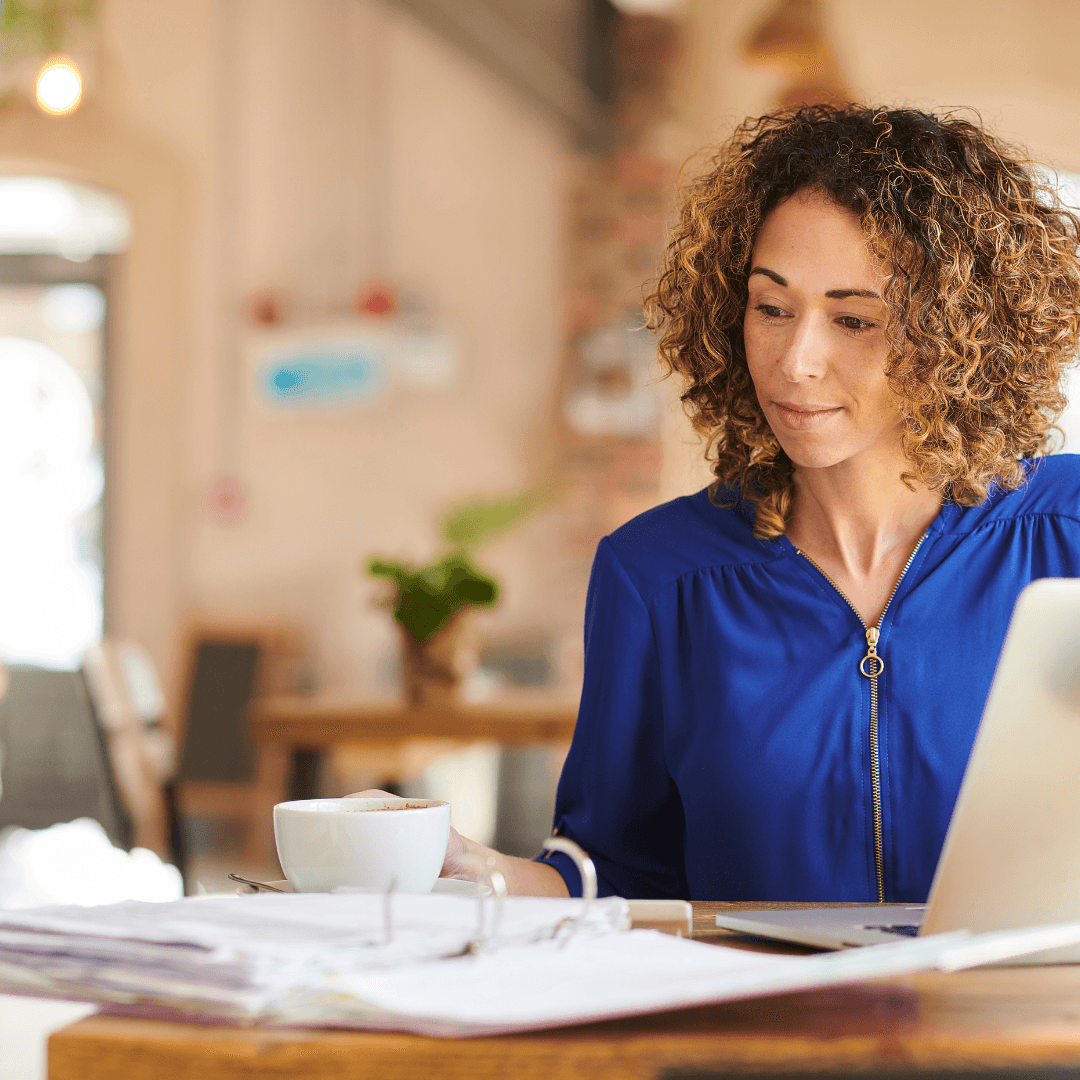 I've been discussing the Great Resignation in professional services and why employees may be seeking a new way of working – a hybrid model. Why would we consider investing in a hybrid working model that combines in-office and remote work? I mentioned last week that I think people will begin to move back to offices over time, but regardless, there are benefits to having a remote workforce. As leaders, we must think about this as an opportunity for those individuals who are willing and able to change.


Have you ever stopped to think about the cost of turnover? Here's a rough estimate for a $100,000 per year person: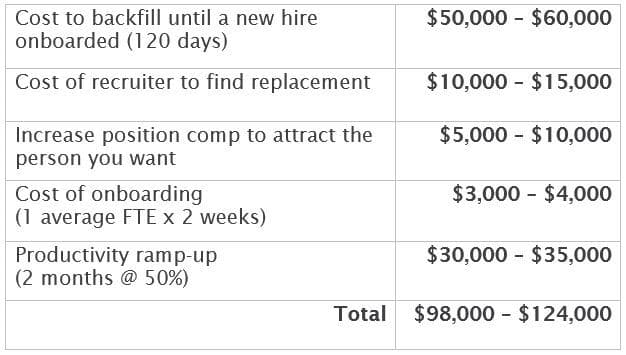 That's close to the annual cost of that person. Be careful if you think it would be cheaper to give them a "stay" bonus. It's clear many of these people are not leaving because of money, and they might not stay because of money (looking at you, Twitter). I'm as puzzled as many of you about the people who left during the Great Resignation. How are they making ends meet? Don't they want a career in Professional Services?

What's the solution? Let's consider three things.
First, in our quest to return to "normal," we've focused more on access to talent, higher productivity, and lower costs (benefits to owners and partners) than we have on what employees want. We have to look at our organizational structure and our leadership. Small teams are becoming more critical, and they work best with empowering less-controlling management styles. If that's what you choose, your leaders must inspire and enable small teams and help them to overcome the bureaucratic challenges that bog them down. Small teams mean more people have to manage. In Professional Services, we have people who are very good at technical work, perhaps not as good at managing. Can we give more autonomy to the staff? Lest you think I'm implying that employees are now in charge, we as leaders have to own the work product, the organization, the client relationships while creating quality and value. Employees have to own their careers.
Second, reviewing comp and benefits is important, but companies must also invest in building culture by listening to employees, addressing concerns, and fostering a sense of community. Modern benefits include remote work options, unlimited PTO, and extensive healthcare coverage. 80% of employees say a flexible schedule is an important consideration. I think articulation of firm values and appreciation for employee contributions often trump the bonus in terms of effectiveness (research shows that employees who feel appreciated miss fewer days of work and are less likely to leave). The Great Resignation was/is(?) maddening. It's possible that people will begin returning to work later this year, but we may find the competitive landscape for talent has shifted. Consider this. Instead of looking at our offices as the center of work, perhaps view them as the center of culture and a recruiting tool.
Third, understand the business case for change. I used a model to calculate the cost of turnover above, but it's hard to measure the indirect cost (loss of team productivity, additional stress on retained staff, client relationship stress, firm service/solution leadership impacts, disruption of succession plans). Professional Services companies that yearn for the "good old days" may realize there's a business case for embracing a different, more people-centered approach. The workplace (even if hybrid) is a company's operating system and can be a significant differentiator. Is there a different organizational model we should explore? What is the role of the workspace at the worker, not the company, level?
For some, the answer may be visible, inspirational leadership; for others, it may be fostering informal networks and social interaction. Like any business change, having a transparent conversation on how the firm generates profits, and how people work, grow, are appreciated, and compensated remains important; what is changing, why it's better, and what we don't know is a good place to start. Wine and coffee tastings build social cohesion, but employees know they have to be part of a competitive business if they want to build a career there. They want to know their leaders are aware, able, and willing to embrace difficult changes the business needs to not only survive but to thrive.