Planning for the 2022 Budget Process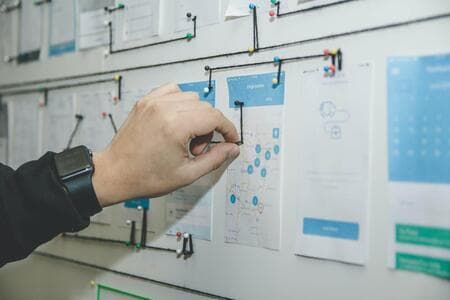 No matter the size of your company, there is tremendous value in having a vision and plan for the coming year. In my experience working with multi-billion-dollar clients, or as the current Chairman of a $3 million nonprofit, the need for a budget and plan is equally important in every case. You may feel like it's impossible to plan, given the uncertain climate over the last 18 months. From COVID to pending governmental legislation to the cascading global impact of supply chain issues, all or some of which may impact your customers. As difficult as things might be, without communicating a plan to your team, your team can't help you.
As you think about how to start the 2022 planning process, recall that I've said that every plan I've ever done was wrong, but it provided my clients and me a way to respond to changing conditions and performance. It's important to note that you tend to respond to challenges and opportunities in line with your guiding principles when you have a plan, and without one, you risk making reactive changes that may be counterproductive to future years (this is where your vision provides clarity).
A plan is not a budget; you develop your budget from your plan. For example, your thoughts for 2022 might be to:
approach business development opportunistically,
work on margin and cost, and
develop your leadership team.
If these are your guiding principles for the year, and if your revenue budget might be flat to slightly up, you may consider strategies like weaning unprofitable customers, planning investments in managing inventory and/or service delivery processes, and consider hiring or deferring to hire some new people. If you identify quick wins in review of your people, processes, and technology, this may be the year to monetize them.
These are things you can discuss with team members. Though they may have no experience in developing a budget, they manage people, customers, and internal processes, and they understand what the plan means for how they contribute value. The more they know about your plan, the better they can input your budget right now.
I like sitting down with my leadership team in October to discuss plans for the coming year. At this point, I base my view of 2021 on September results, and indeed, things can change in the last three months. I ask for their input by mid-November and roll everything up. If needed, I make top-down revisions and review the final version with my team. By mid-December, I shoot for having the budget done, and now my team can move forward in January knowing what the expectations are, and they are prepared to evaluate opportunities and challenges with an owner's mindset.
On a personal note, since my last email, I contracted COVID and have fully recovered. I'll share that I was fully vaccinated and in good physical condition. My COVID experience was like a bad cold, but that's likely due to the infusion of monoclonal antibodies. I notice minor symptoms have lingered for a few weeks; clearly, COVID is something to pay attention to.
Email and let me know if you have a comment or question about starting your 2022 planning process.