Project Management: How To Do It Well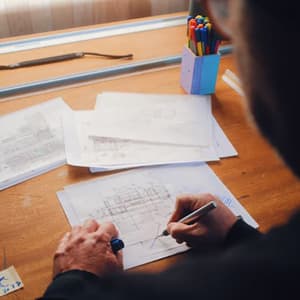 Your organization didn't get where you are by accident; there's a reason you have achieved what you have (hint: it probably has a lot to do with you). When you were a team of 10, you could pivot on a dime; now that you have 100, is that still possible? Do you need to evolve to maintain that success, do you know what you need to do, and can you lead your organization through the change?
Whether your goal is increasing revenue or reducing costs, it is important to define and execute projects to seize an opportunity. Think about it: would you ask a builder to work without a blueprint or a plan? Like monkeys writing Shakespeare, they might eventually get it done, but how long, how well, and how much?
At PwC, examples of the types of projects I was involved with include:
Consolidating global data centers
Simplification/standardization of global ERP processes and systems
Merging and/or acquiring companies
Improving the effectiveness of finance, customer, and supply chain functions
Outsourcing technology/process
Many of these projects involved diverse teams of people on multiple continents, complex stakeholder management, and significant business cases. Although very capable, our clients were not as skilled in driving change as delivering a consistent product or service. As smart as my team was, if we could not deliver on complex projects, we would have been unable to offer any real value from the process and technology knowledge we developed. In consulting, it's hard to separate the delivery from the product.
All of my Fortune 500 clients had project management organizations ("PMO's"), typically located within the IT organization, whose only purpose was defining, planning, managing, and executing projects. There's little difference in having no idea how to respond to an event versus having a good one but being unable to execute on it successfully.
For those interested, the Project Management Institute ("PMI") is the authoritative source for all things project management. They publish a document, the Project Management Body of Knowledge ("PMBOK") that is the Bible for project management, and well as the certification for project managers ("PMP"). While only a few clients may need this expertise (construction companies, looking at you), many business leaders might value some level of project management capability within their team. For example, not starting without a plan that communicates the objective, budget, and responsibilities; and managing risks versus issues. These are a couple of principles I continue to use in engaging stakeholders to bring complex projects in, on-time, and on-budget.
Project managers are responsible for executing a project to realize the benefit. Almost every project needs a plan approved to start (requirements, schedule, budget, resources, benefits). Most every project requires some form of change management, whether that is implementing/integrating new technology or improving a process. In many cases, the benefits are realized from the change management, not technology installation. For example, an improved accounts payable process involving ten people might benefit from improving the number of transactions processed and reducing errors and rework on a per-person basis. While this might be enabled by new technology, you are unlikely to realize the benefits unless you invest in standardizing the process and training the users.
There are three fundamental themes for Visorie; make sense, make choices and make it happen. The implication of the third theme, project management is essential.
What are the top priorities for you this year? Is there uncertainty about how to polish and execute your plan? I am happy to help you realize your company goals. My direct number is below. Let me or one of the partners at BKM Sowan Horan know if we can assist you with planning for 2021 innovation to realize your growth and profitability potential.