Reduce Costs By Managing Demand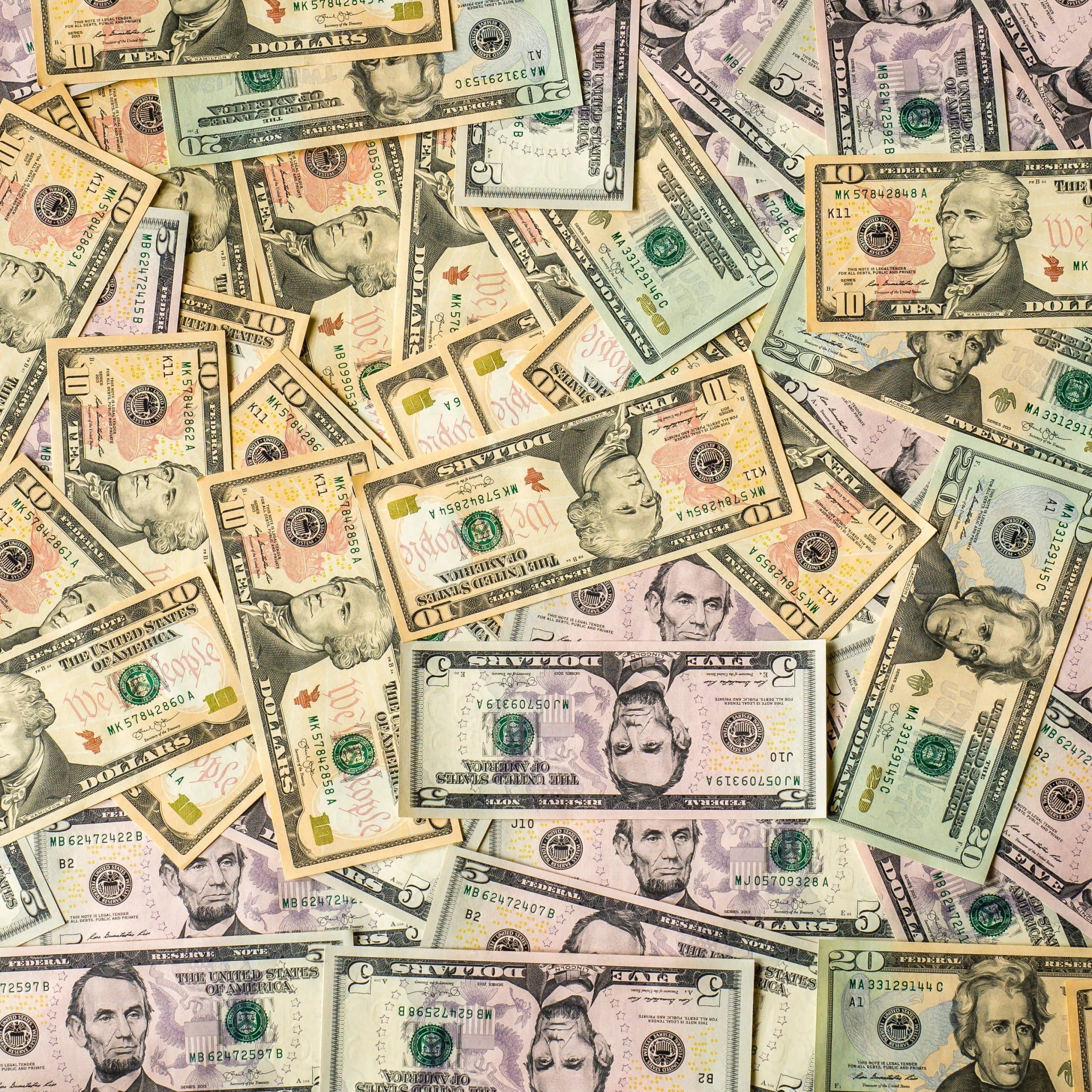 How Are You Reducing Spend in Response to COVID-19?
Controlling costs never goes out of style, whether you are in the middle of a good year or a crisis. One key is to not panic and make indiscriminate reductions. We've covered the benefits of working from a vision and plan – if you are there you likely have a point of view on where the low value-added spending is. Reducing spend on things that are not adding value to your business is always an opportunity. Talking about responding to COVID-19 I've had several clients tell me recently "we should have made some of these changes months ago."
We tend to focus on unit costs of goods and services ("I want it cheaper") and not so much on the quantity ("I need less of it.") Why? I think we feel like if it's cheaper, we've made a good deal. But buying more than you need quickly erodes the unit cost savings – think about the lease for your office space. You can probably get twice as much for a lot less per square foot (especially now.) Another example, when she was in high school I paid for my daughter's mobile phone bill, and she would provide a litany of reasons as to why it was so high. Then I decided to just give her a predetermined amount and let her deal with it. She immediately went out and found a cheaper plan, and put the balance in her pocket.
Reducing spend on things that are not adding value to your business is always an opportunity.
One of the most successful projects I led was assisting a global oil company with consolidating data centers around the world. Long story short, in one year we cut $100 million in annual spend from their IT budget. The trick? We used a demand management strategy as our foundation to manage costs. Demand management is the process of aligning the need for products and services to the value proposition by providing choices, and then holding people accountable for making good choices. You might not need a Mont Blanc pen to sign a document if your Bic pen is working; on the other hand it might make sense to spend the money on an N95 mask rather than one made out of a coffee filter.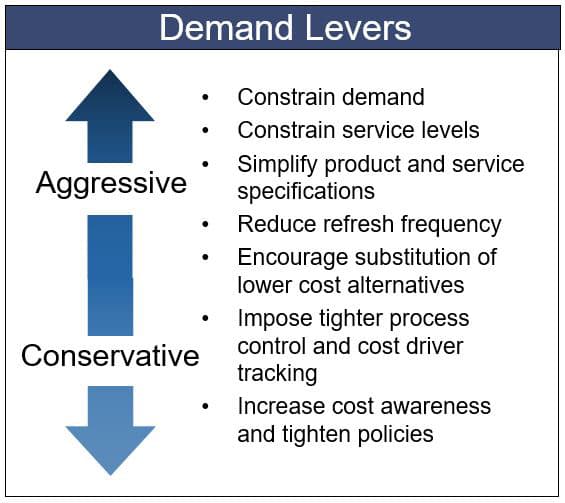 What happened with my oil company client is that we moved IT costs above the line to where the segment leaders were now responsible and were factored into management incentive compensation formulas. Now they were incented to make better business choices. So when we presented choices for different services levels and costs, business leaders made choices that directly aligned with how they valued the services. Does everything need to be of the same quality, or might a lesser-quality product be better? I can tell you, I put remanufactured parts on my 1984 Jeep CJ, but new ones on my Mercedes. This flies in the face of best practices, until you realize that you only need best practices where you need them – good practices can work well in other places.
The problem with sustaining cost management is that over time your unit-cost savings get eroded through things like volume growth, increased quality and new functionality. When you understand and align to high-value capabilities you can reduce costs while preserving your company's ability to execute on its core value proposition. We should be doing that anyway.
COVID LOAN UPDATE
Perhaps good news if you are self-employed, the SBA announced a new application for PPP loan forgiveness, form 3508EZ. If you meet at least one of the three requirements below, you may be able to complete and submit the EZ PPP loan forgiveness application.
You are self-employed and do not have any employees.
You did not reduce your employees' hours or did not reduce their salaries or wages by more than 25%.
You experienced reductions in business as a result of health directives related to the Coronavirus (COVID-19) anddid not reduce the salaries or wages of your employees more than 25%.
For your convenience the new EZ form can be found here.