The Big 12 and SEC: Lessons In Governance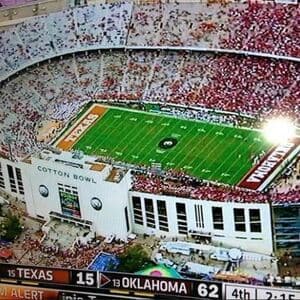 I have to profess two things as I write this article: I'm a huge college football fan, and I'm an Aggie. This is normally a slow time of the year, but thanks to Texas and OU for giving everyone something to pay attention to. I'm not sure how the story will end, but as I've been absorbing news the last few days the first thing that struck me was a tale of two governing bodies and their effectiveness.
Nobody can accuse the SEC of being slackers, and right now they have a great product. There's been a shift in business strategy since the last round of conference realignment in 2011. It's not as important to have a presence in a cable market as it is to have subscribers willing to pay for content. When games people want to watch are the most important thing, adding brands like Texas and OU means adding a lot of potential streaming customers all over the US.
All organizations (and people) tend to act in their own self-interest; Texas and OU are no exception (nor is A&M). What keeps conferences in line, as well as many businesses, is governance. In the case of the Big 12 and SEC, the university presidents form a conference governing body chaired by the commissioner. What is the commissioner's job? It's to act in the best interest of the conference. So while my A&M buddies may protest being left out of the discussion, if the overall value of the SEC product and revenue streams increase, it seems commissioner Greg Sankey is doing his job.
What of Bob Bowlsby, the Big 12 commissioner? He's getting criticism now, but he's been flanked by someone who has a superior on-the-field strategy, a better grasp of the entertainment technology, and a better deal for ESPN. The market fundamentals are what they are. Like the frog in the kettle, it appears the Big 12 interests might have been slowly simmering over time. If you want to accuse the Big 12 of a failure of governance, you have to look at the last 10 years, not the last 10 days. The real issue here is the failure of imagination.
A question I used to ask my Fortune 500 clients was "who represents the enterprise as the customer?" Their answer was "the Board." What if you don't have a Board, then what? Who is in charge of creating value from your strategy, and flanking your competition? Albert Einstein said, "If at first, the idea is not absurd, then there is no hope for it." Who is in charge of your imagination?
Please note, I'm excited to join the partners BKM Sowan Horan in moving to expanded office space. Our move is happening this week, and our new address will be 14675 Dallas Parkway, Suite 150, Dallas, TX 75254. We'll continue to update you as we progress toward the move, and we'll also look forward to welcoming you to our new space in the near future.