The Professional Services Spectrum: Are You Focused or Drifting?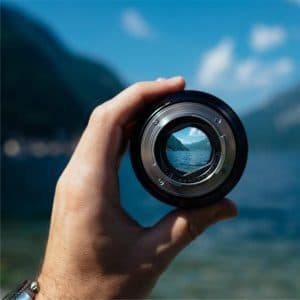 Wrapping up this series on Professional Services. I have worked across the spectrum in this sector for over 30 years, much of it for one of the world's largest professional service firms (PSF), 10 years with a medium-sized firm, and recently starting my own firm. I feel like I know it well. Abraham Lincoln once said, "He who represents himself has a fool for a client," and I sense a similar situation in serving as my own strategist. Let's look at the facts and the link between capabilities, client needs, and firm strategy that reveals some insight to us all.
To borrow a classification framework from the Harvard Business Review (table below), professional service firms generally fall into four profiles:
Commodity
Procedure
Gray hair
Rocket science
You can see the attributes of each, but the key is that in seeking to serve all of them, a Firm jeopardizes its identity. Rather than be a jack of all trades and master of none, successful firms focus on one or two of these profiles and commit to being "famous" for value delivered and clients served.
In determining its profile, a Firm also commits to similar staff recruitment and development strategy and the clientele that it pursues—ditto for a profitability plan.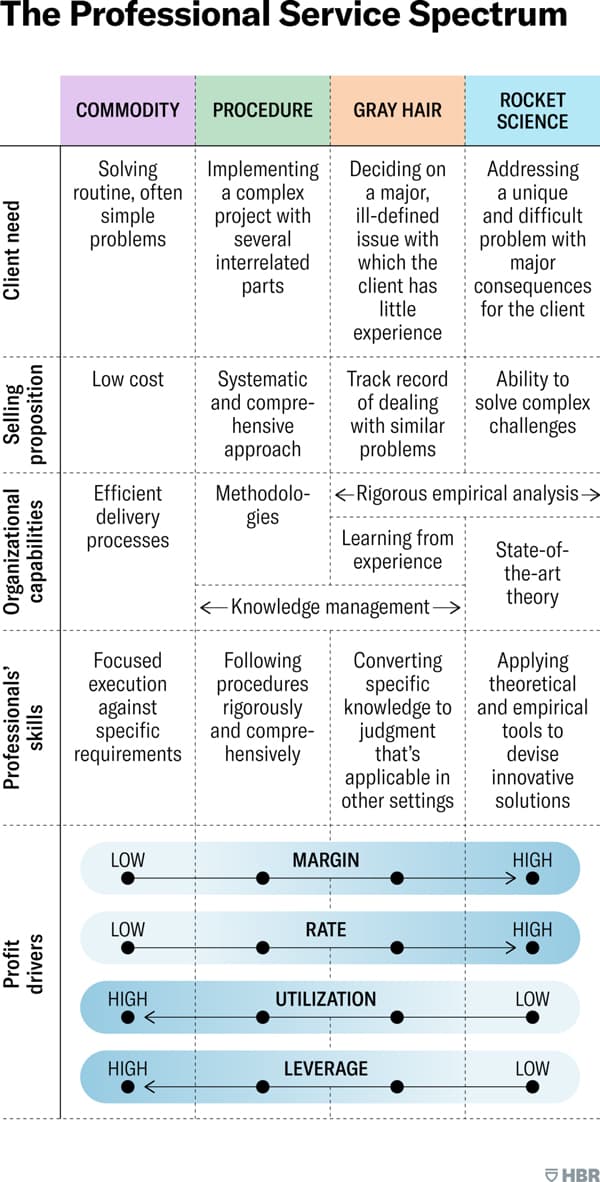 All professional services Firms have a basic formula similar to this:
Margin x Rate x Utilization x Leverage = Partner Profitability
PSF's with a "Commodity" profile count on lower margins and higher utilization, while "Rocket Scientists" have just the opposite plan. Note that there are very successful and profitable firms in every one of these categories.
One key thought here: a practice's alignment within this model is really determined by where your clients perceive you, not necessarily where the partners think you are. How will you know what your clients think? A client profitability analysis will reveal where your clients fall within a cost to serve / willingness to pay matrix that reflects actual margins. While your profitability analysis can reveal clients in every corner of that matrix, like the table above, it makes sense to focus on a relationship management approach that fits with each.
How has COVID impacted service delivery within this model? Where you play within the model may reveal your pain. Many firms in the Commodity (and some Procedure) profile already had advanced remote and integrated engagement capabilities, such as technical support companies located offshore, that enable their low-margin, high-utilization strategy. Disruption has been more profound in the Procedure and Gray Hair sectors, which rely heavily on client interaction and service quality as part of their value proposition. While many of these firms have been working remotely (and in clients' offices) for years, clients have not. These firms count on close, personal engagement with clients as part of the service delivery process. While Zoom meetings have been essential, they are a far cry from sitting across the table with someone.
Have other ideas on professional services leadership? Let me know at njramsey@visorie.com, and as always, I welcome your comments and suggestions.