About Visorie Consulting

"Make sense, make choices, make it happen."
Visorie Consulting was formed in 2019 to respond to the need for strategy, management, and M&A consulting for entrepreneurial, fast-growing clients.
Visorie services support business leaders in strategy, decision support, business management, and project execution. Our objective is to help business leaders to achieve their growth and profitability objectives. We break it down into three parts:
Make Sense: define the business objective, key requirements, and how/when benefits can be created.
Make Choices: determine the attractiveness of alternatives that deliver the benefits balanced against the risk of execution.
Make it Happen: define the plan, build the team, manage the risks and create the product that delivers the benefits.
This approach keeps business leaders and their teams focused on the benefits, managing risks instead of issues, and effectively uses key stakeholders early in the process when their engagement is most valuable.
VISORIE LEADERSHIP
Meet our founder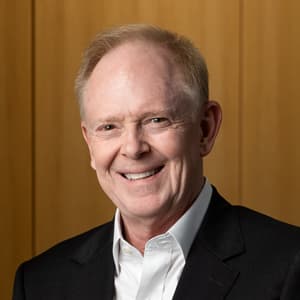 Nathan J. (Jim) Ramsey
Principal
JIM RAMSEY is an advisor to executive management and business owners not typically served by the big consulting firm client base. He helps owners with planning and executing strategies to drive profitability and growth. Jim brings corporate America experiences to private companies to help them benefit from the same approach to anticipating and addressing their opportunities. He has a blend of 3 capabilities – accounting, technology, and business process – that provides him a unique point of view to partner with owners in solving business problems.
Before starting Visorie Consulting, Jim spent 17 years at PwC in the Advisory practice, assisting clients with strategy and management of IT, Finance, Manufacturing, Supply Chain, HR, and Customer functions. In serving clients at PwC, he worked extensively worldwide, including South America, the Middle East, Europe, and Asia.
Prior to his time at PwC Jim spent five years as a Chief Financial Officer and was a partner at BDO, where he started and ran a consulting practice in Dallas. Jim is a Certified Public Accountant licensed in Texas, enjoys hunting and fishing, and is a veteran of 7 marathons.
Community involvement is the power to bring positive, measurable change to both the communities you operate and your business. Community involvement examples include in-kind and financial donations, employee volunteer days, enduring nonprofit partnerships, and more. The business case for corporate community involvement has never been stronger.

We're proud of the communities in which we live and work, and giving back is an integral part of our company values.
As a company, we support the Men of Nehemiah, where Jim Ramsey currently serves as Chairman of the Board. The Men of Nehemiah is a Christian organization designed to rebuild the lives of men and families that have been torn apart by the vicious onslaught of poverty, homelessness, substance abuse, crime, and violence.
You can donate to the Men of Nehemiah here.